What is Nyepi all about
Each year Balinese celebrate the Nyepi, a Balinese 'day of silence' commemorated on the Isakawarsa (New Year in the Balinese Saka calendar).
The day is celebrated by silence, meditation and fasting. Residents and visitors are not allowed to make any type of noise or disruption, from TV, radios, entertainment to vehicles drive while lights must be dimmed. Visitors are asked to respect the ceremony by not making noise nor go to the beach or in the streets - not respecting those basic rules can lead to serious consequences.
The airport closes for the day in respect to the ceremony and nobody works.
While Nyepi is quiet, the day following the Nyepi is a buzzing day, when residents visit each other, offering gifts and asking or forgiveness before performing religious rituals. The day following the Nyepi is the New Year's Day in Balinese calendar.
The Festival
Overall the festival lasts for about 6 days and goes as following:
The Melasti ritual, 3 to 4 days before the Nyepi. This day is dedicated to purification and offerings at the sea temples.
The Bhuta Yajna the day preceding the Nyepi is a procession processions and ceremonies where Balinese carry in the street the ogoh-ogoh, some demonic effigies that are carried through the streets and then burnt to banish evil spirits and restore the balance.
The Nyepi festival.
The Yoga/Brata rituals when Balinese spend the day meditating
The Ngembak Agni/Labuh Brata when Hindu Balinese visit each other and forgive each other as a good auspice for the new year.
The Dharma Shanti, a final ritual to conclude the Nyepi celebrations.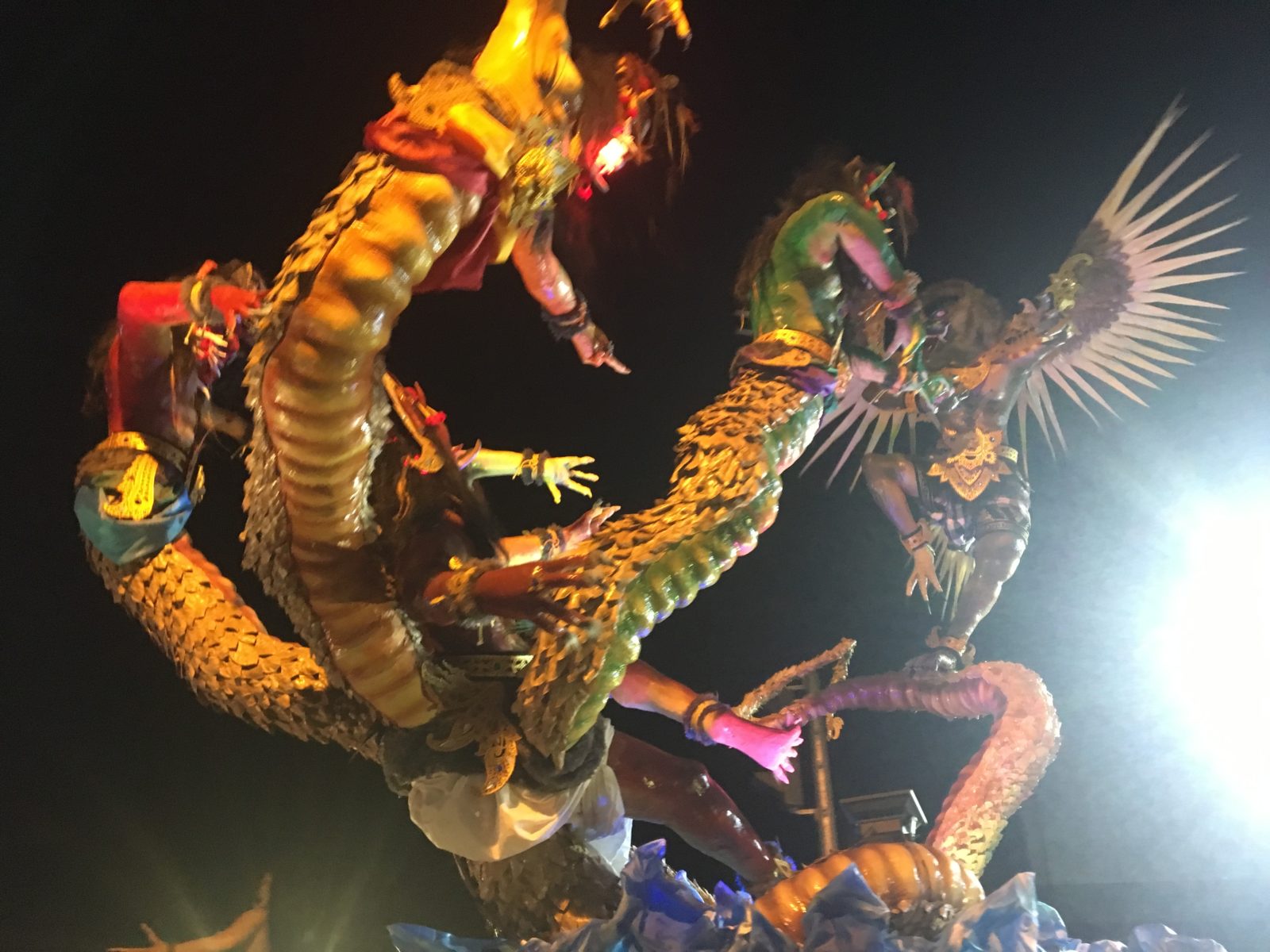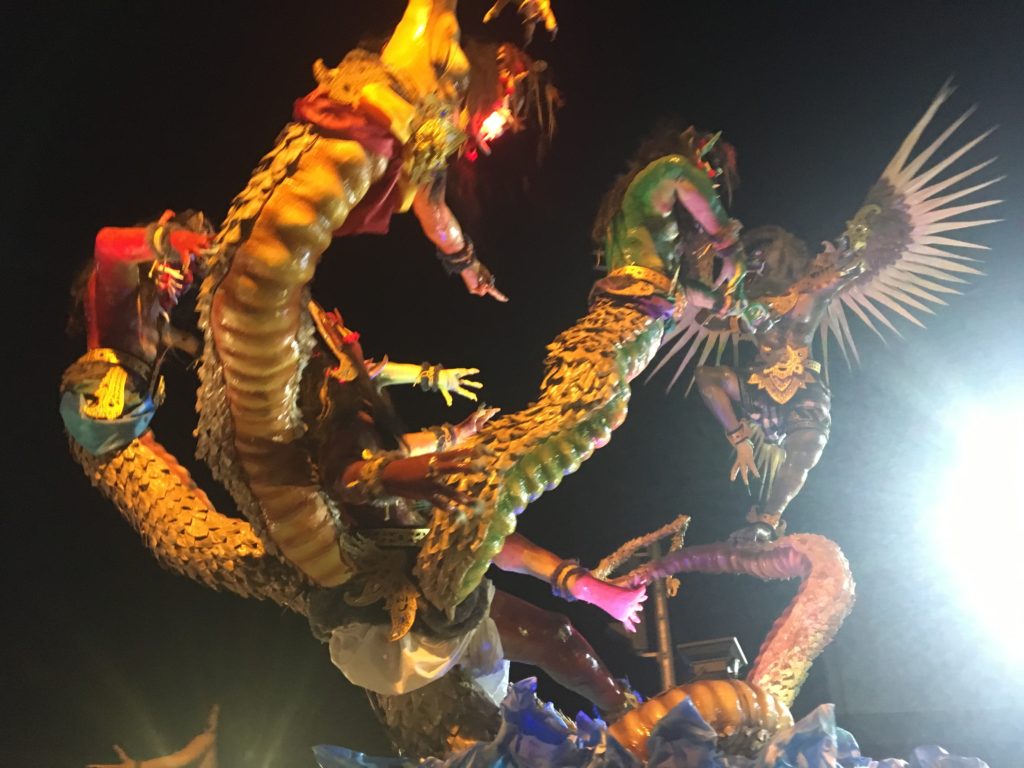 If you are visiting Bali during the Nyepi festival, most hotels will remain open but you won't be able to exit your hotel premises nor check in during the festival. Most hotel restaurants will offer a basic food menu (sandwiches, cold food).
Nyepi is a public holiday in Indonesia although Bali is the only island strictly observing rituals of silence.
Nyepi is taking place on March the 7th 2019.