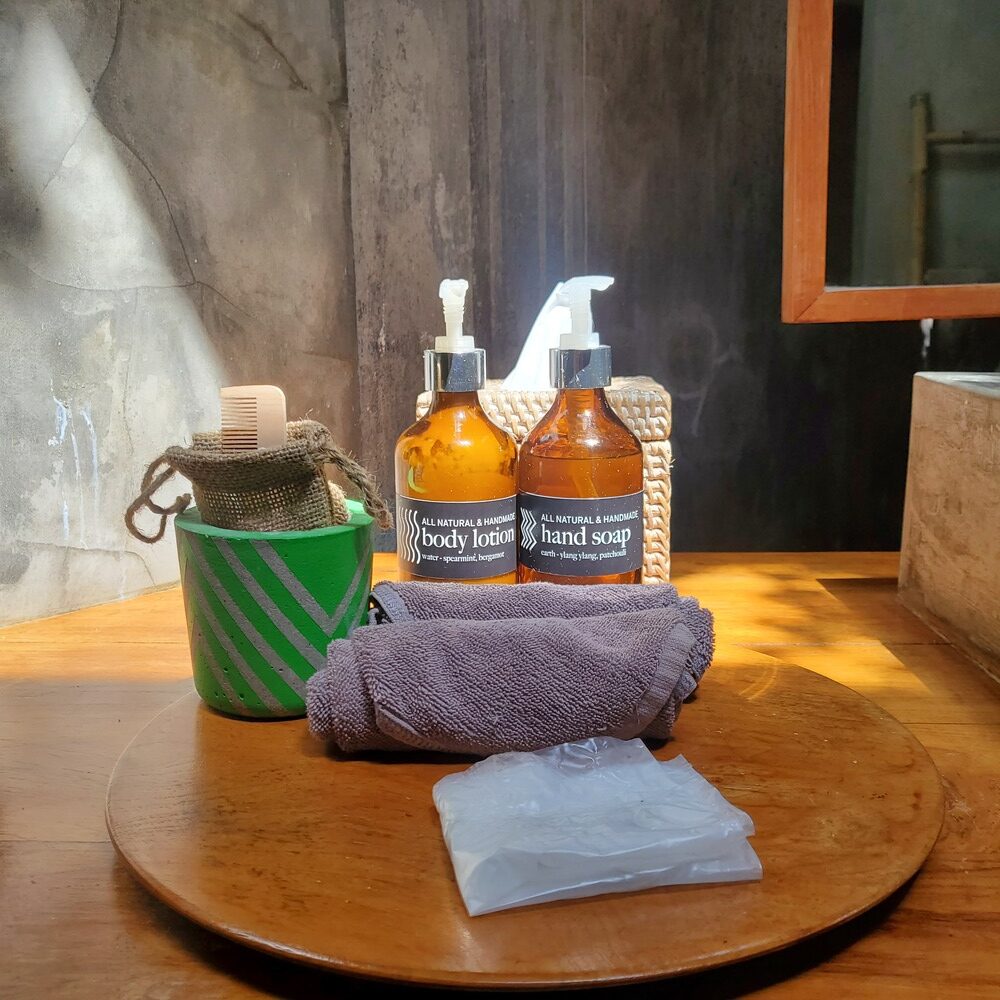 Our Commitments for a Sustainable Future
We believe that you shouldn't have to choose between being sustainable and enjoying a great stay at the hotel… Thus we did our best to make it easy for you to enjoy your stay at the fullest while being eco-friendly!
We have looked at every possible aspect of our business in order to minimise our carbon footprint and ensure a safe environment. From the buildings architecture optimising the use of natural lights; the non-use of chemicals in the gardens and pool but also at the restaurant with the use of locally grown produces… we have tried to think of it all.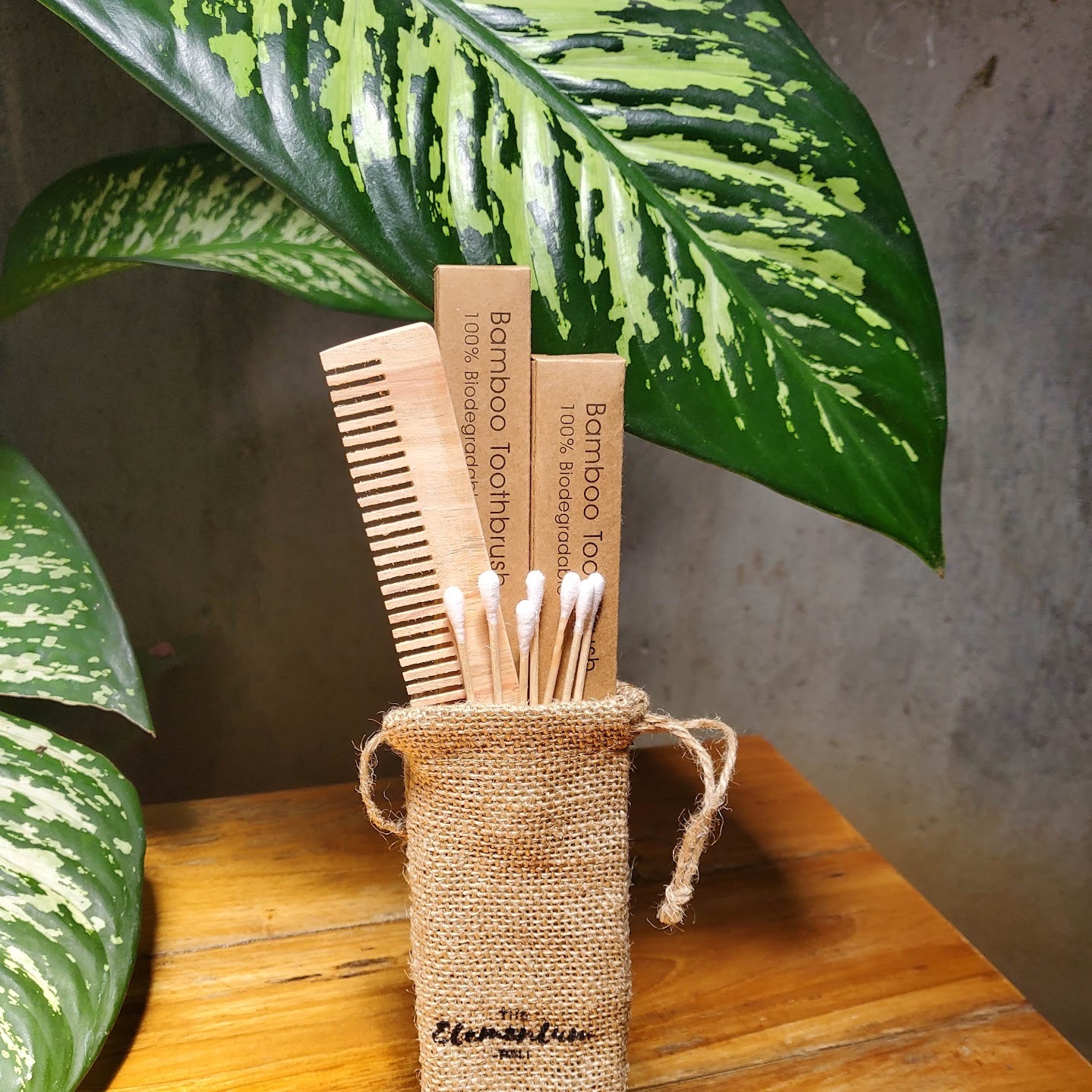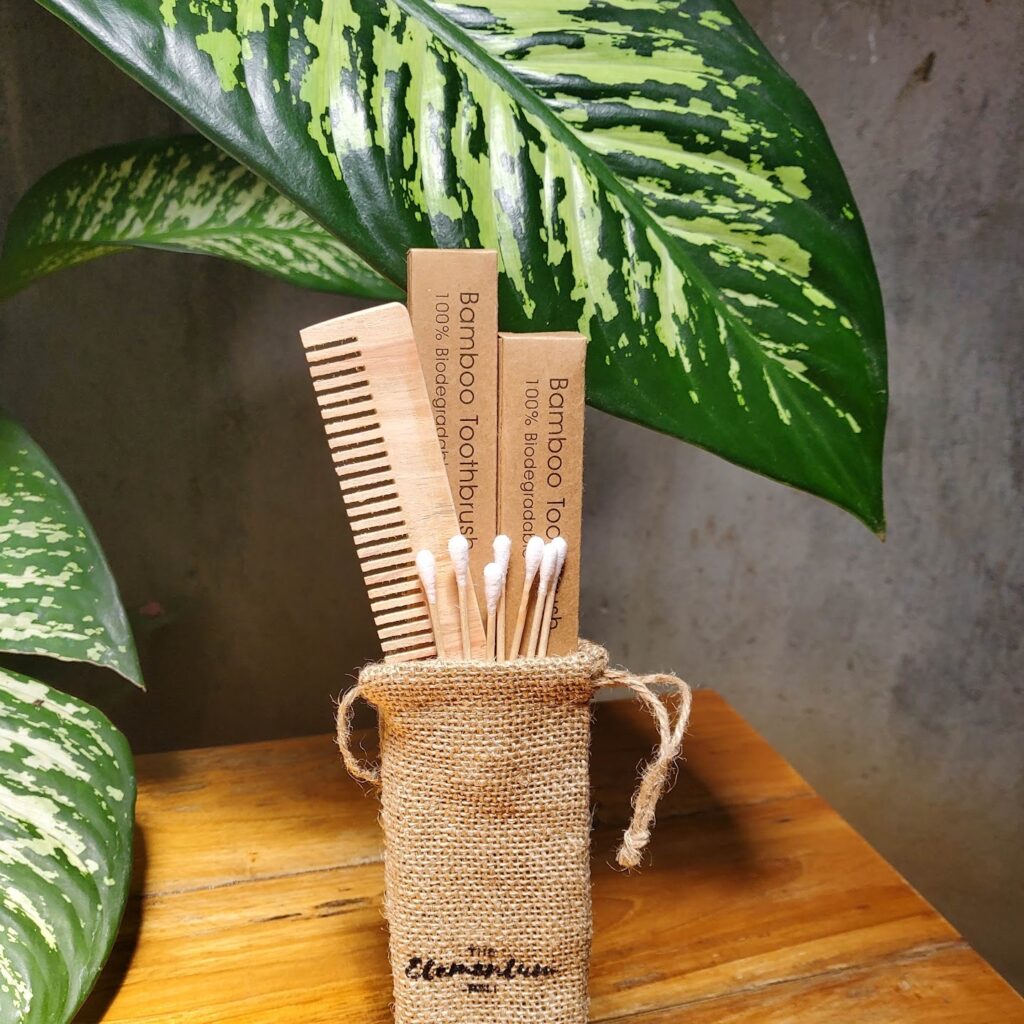 Here is a quick list of all our commitments and actions for a better future:
– Solar panels powering for 5,6kW.
– No individual packaging.
– No plastic amenities (toothbrush, combs, qtips, sanitary bags). We provide eco-friendly bamboo toothbrushes, wood qtips, wood combs and sustainable cassava sanitary bags.
– Limites use of chlorine or other chemical for the pool. We have an ionised pool, allowing you to be in a safer environment and avoid those red eyes and awful smell on your skin after a dip!
– We collect the rain water to supply your toilets and shower, reducing the use of trucks as well (and CO2 emission) to come deliver tanks of water!
– Each villa is fitted with vegetal walls to control the room temperature, participate in the local eco-system and of course a great aesthetic!
– No plastic straws, no plastic cutleries or take away bags. We only use reusable stainless or bamboo straws, cornstach take away food boxes and cornstach take away coffee cups as well as cassava take away bags!
Social sustainability
– We believe in empowering women to change communities. We are proud to support Balilife foundation and the women workshop with this handcrafted Balinese doll.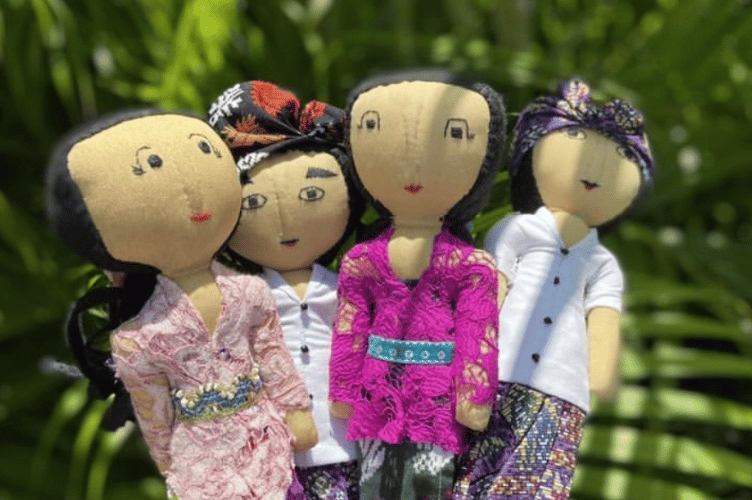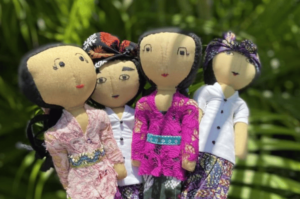 In order to get children off of the streets it is vital for mothers to be able to earn a wage. The Bali Life Women's Workshop is a place the women can come and make handicrafts and jewelry for a wage.
– We support Terartai, a social enterprise based in Jakarta that creates artworks with communities with special-needs.
In a dedicated effort for sustainability, we've partnered with Terartai Enterprise to repurpose damaged linens. Through meticulous upcycling, these linens find new life as exquisite pouches. This collaboration blends eco-consciousness and artistry, reducing environmental strain and honoring craftsmanship. Together, we weave a narrative of renewal, illuminating a path towards a conscientious future.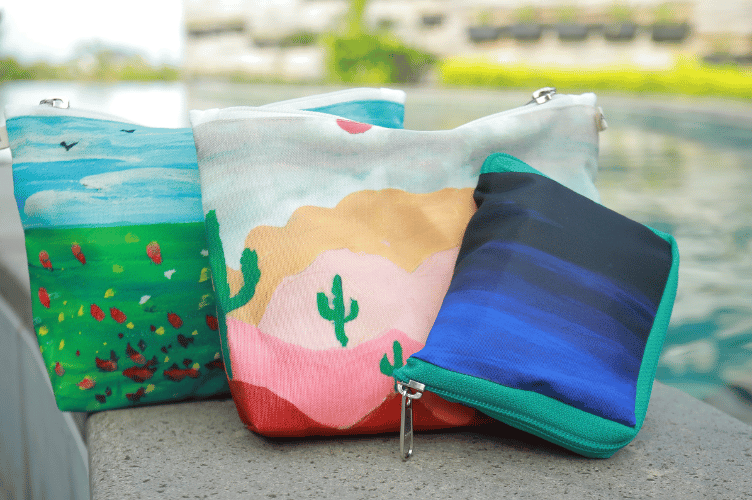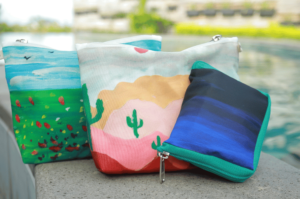 Each of our complimentary honeymoon, anniversary or birthday setup features a wishing card created by one of special needs artist and we donate for each card.
We also partnered with Terartai to create amenities – pouches, beach bags etc – for our guests and all profits go to support the artist.
Doesn't that feel good?