Meet the team! Let's start the year by acknowledging our wonderful team! The Elementum is currently run by 20 wonderful individual and it is only fair to give them the credit they need, so here come our team!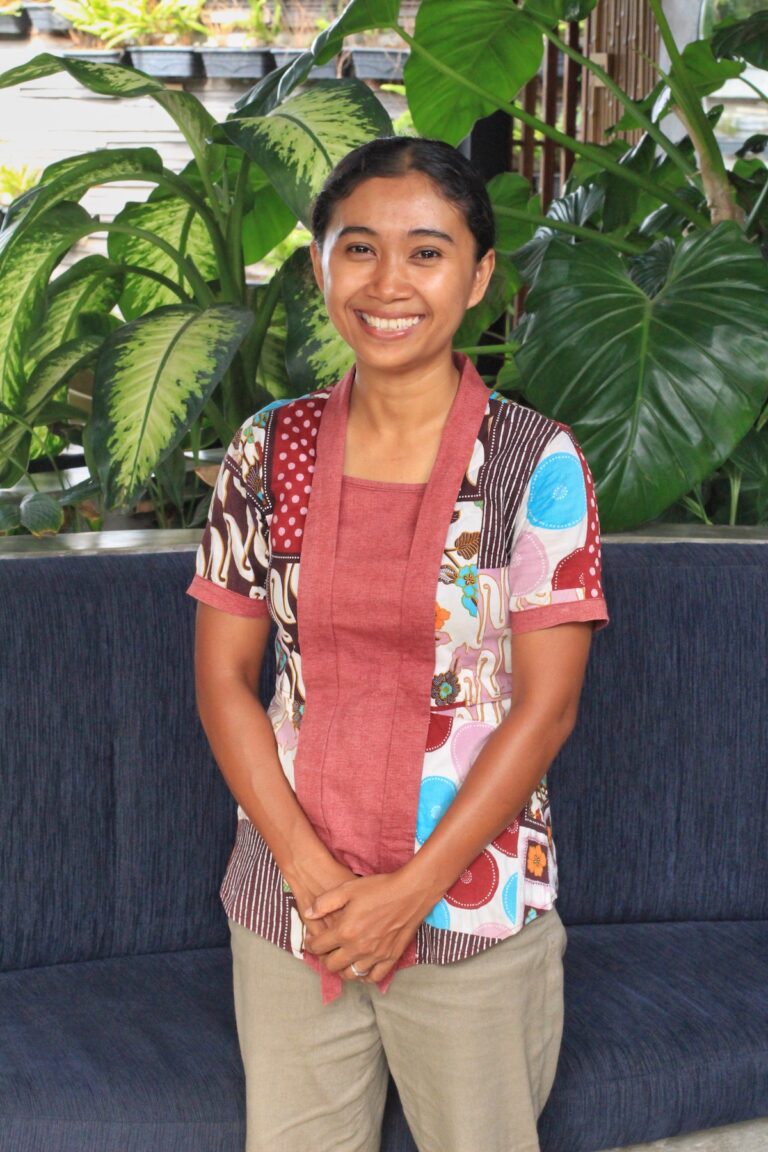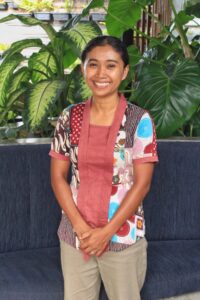 Our Villa Manager Miss Ambar is a passionate woman who will go the extra mile to make her guests' stay memorable. She loves reading and is very interested in history, culture and landscaping. Fun fact she is very talented with wood work and loves building artefacts and furniture. She is currently learning Dutch and would love learning Russian too so speak a word or two when you meet her!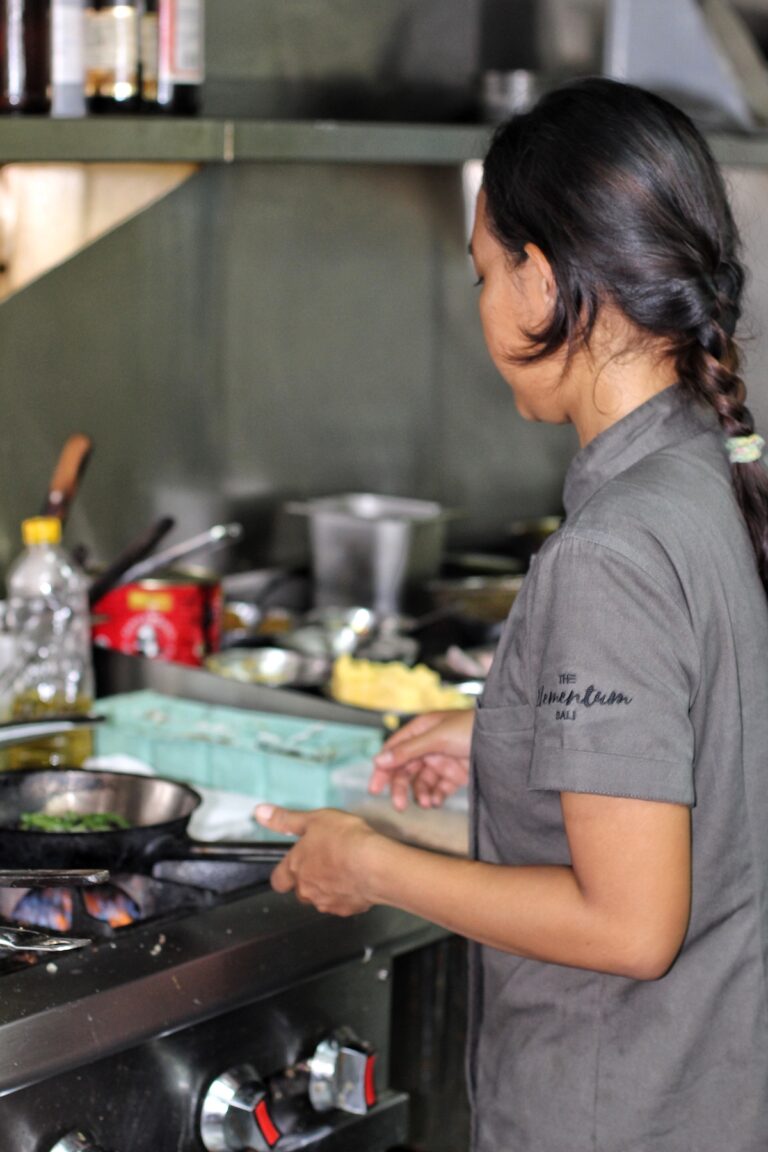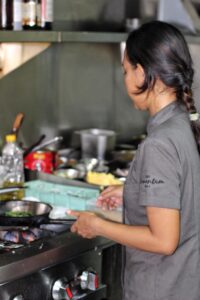 Head Chef Vhany has been with us since the opening of the hotel and developed all menus you get to enjoy at the restaurant. She rather prefers being behind the camera and love taking pictures and traveling around Bali. A big dog lover, she has more dogs than a hand can count! She also loves motorbikes, cars and tattoos!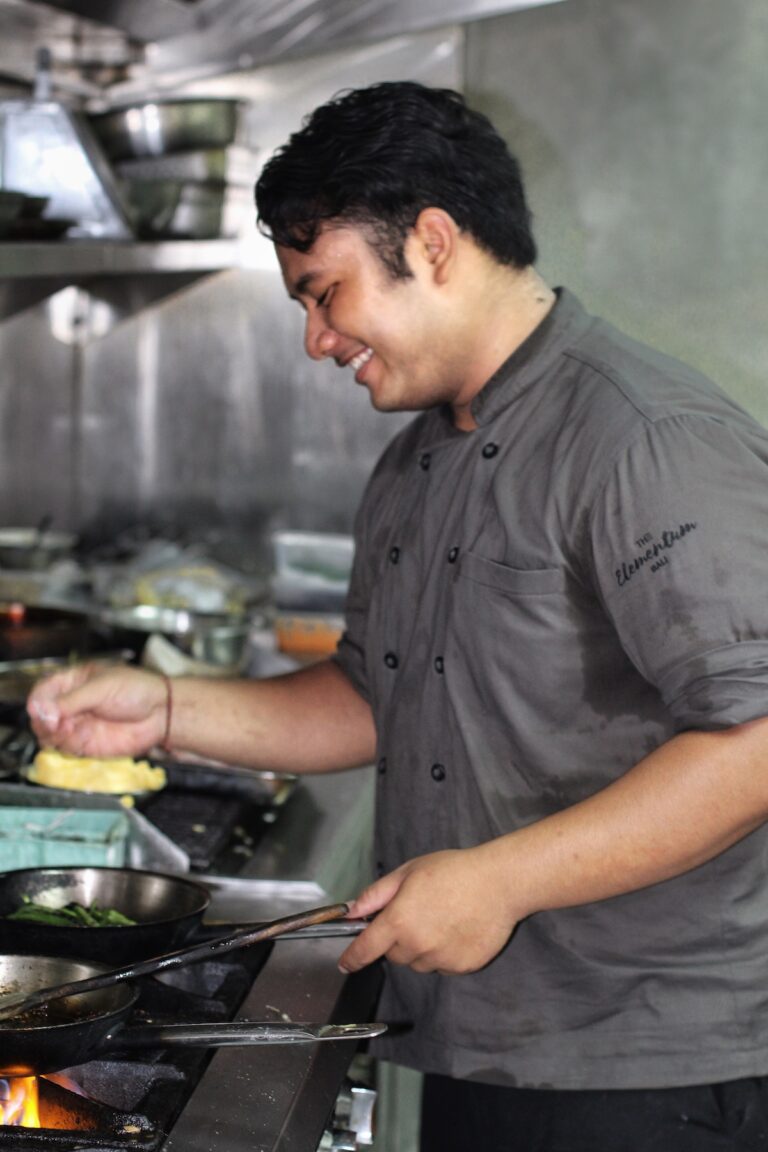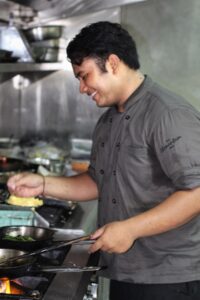 Chef Hendra is also a dog lover and enjoys taking his dog Browni to the beach. In addition to going to the beach, he loves spending his free time fishing, doing sport (particularly football!) and playing online games. He is a believer in self-development and is frequently reading and watching videos about it.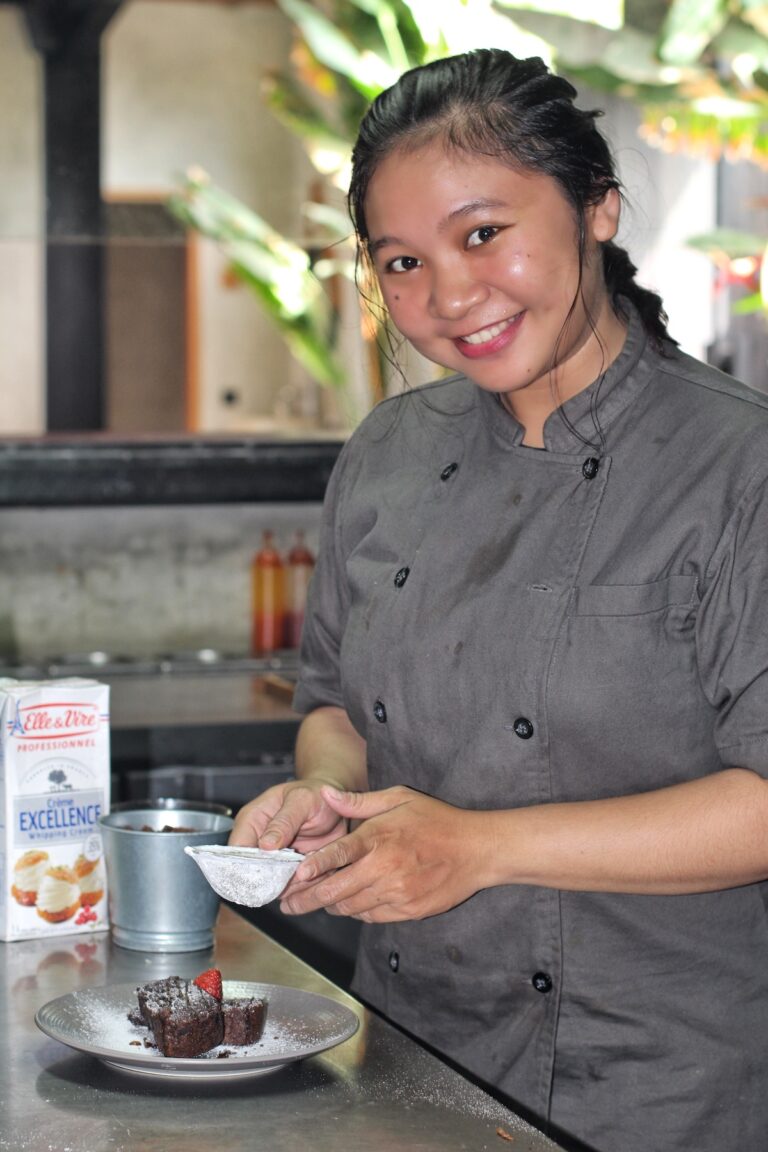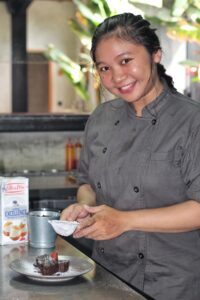 Pastry Chef Rina is the person behind your daily freshly baked cookies and all pastries at the hotel. She loves baking, swimming and walking during her free time. Her dream is to open her own bakery one day, and therefore she is in constant learning of bakery and pastry, wish her luck when you see her!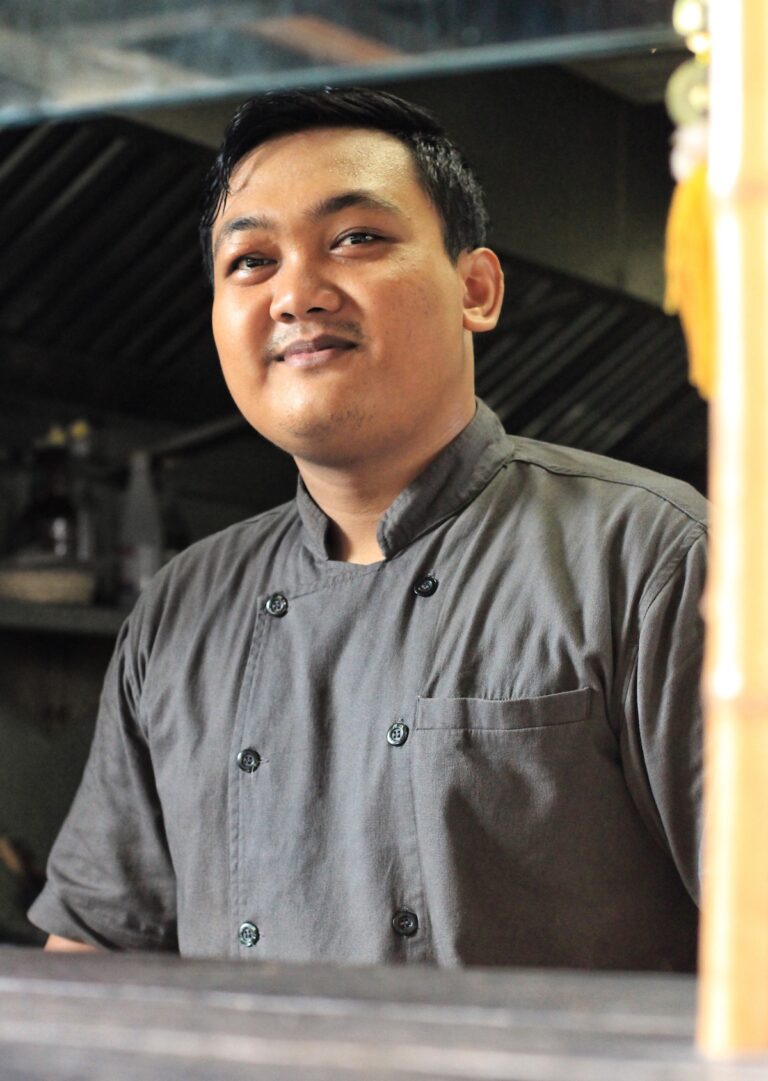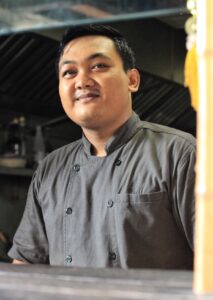 Chef Aceng is a big sports fan. He loves spending his free time with friends playing volleyball and football. He is also a music lover and would love to learn new languages so don't hesitate to speak a word or two with him!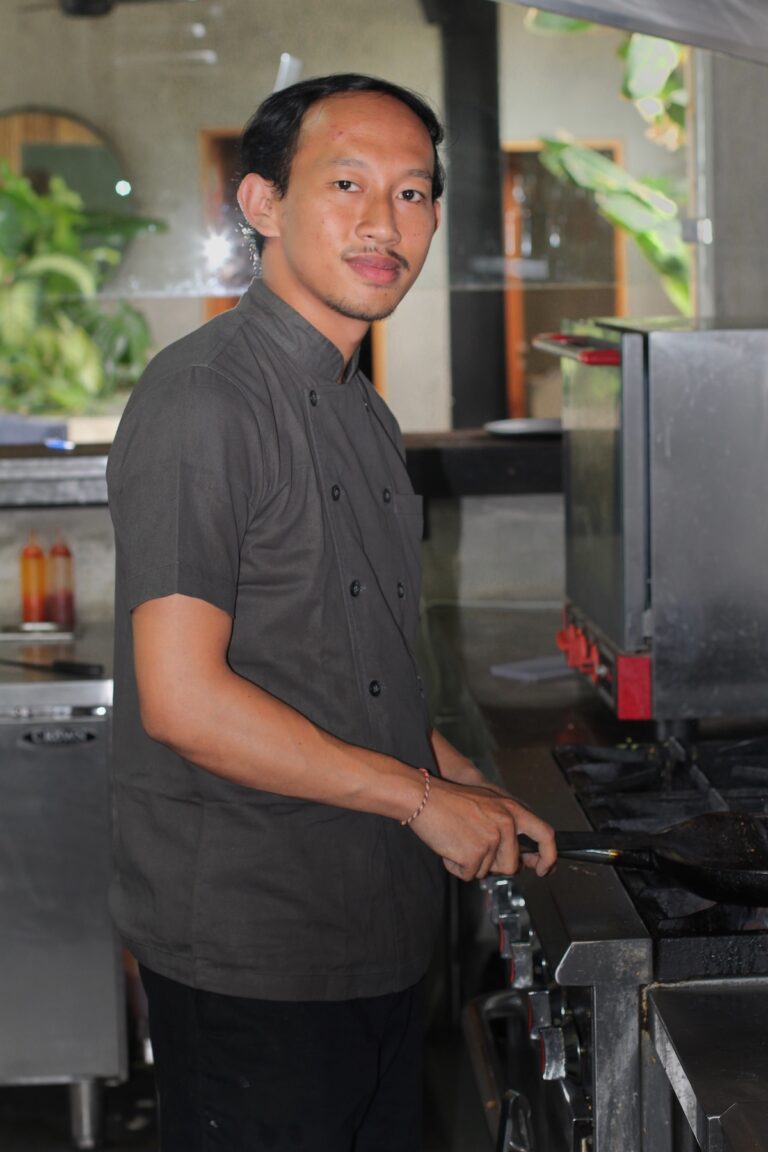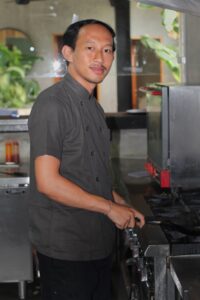 Chef Dwiki is a music lover and dreams to travel around the world. He is working on his next development and learning to carve fruits.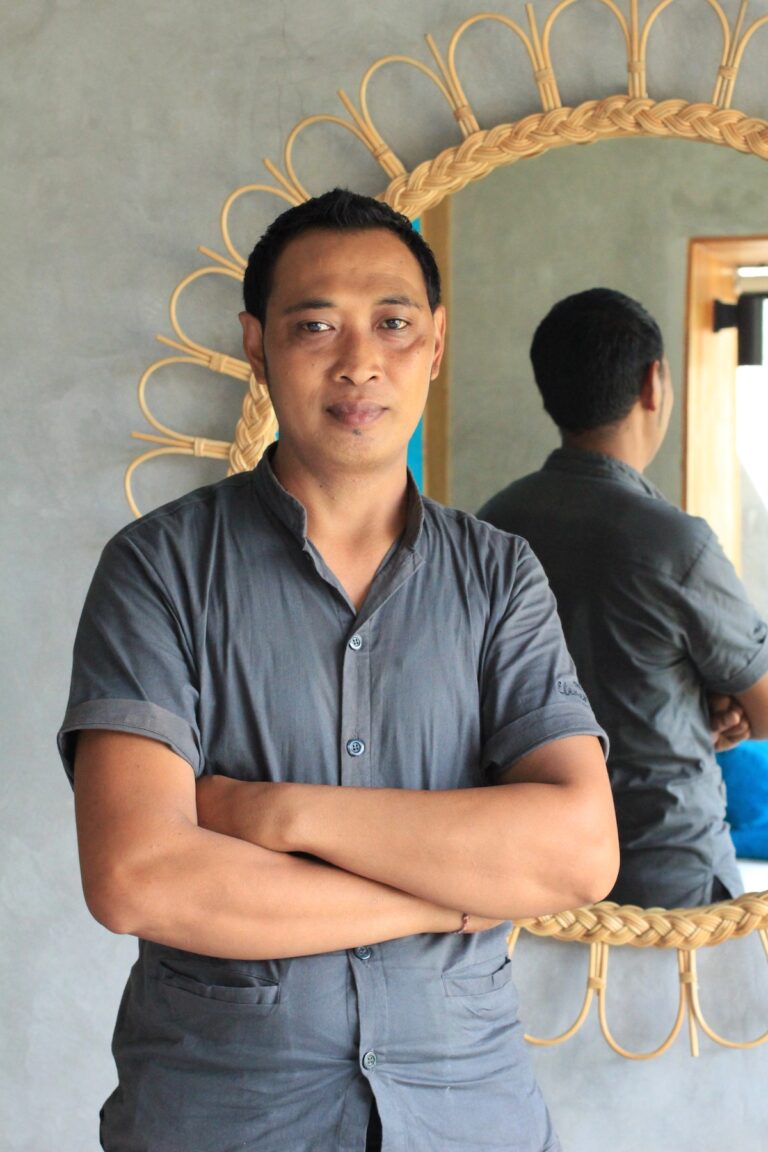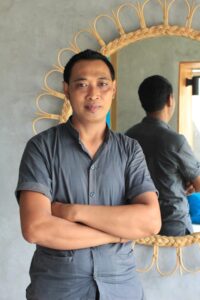 Father of two, Nyoman has been working with us since the very beginning. An expert housekeeper, he is coming from the nearby village Pecatu and knows all the secret spots in the area! A very busy man, Nyoman enjoys his free time with his family, raising chickens and beefs but also being a part time broker! He loves gardens and nature and would love to learn how to grow and take care of bonsai.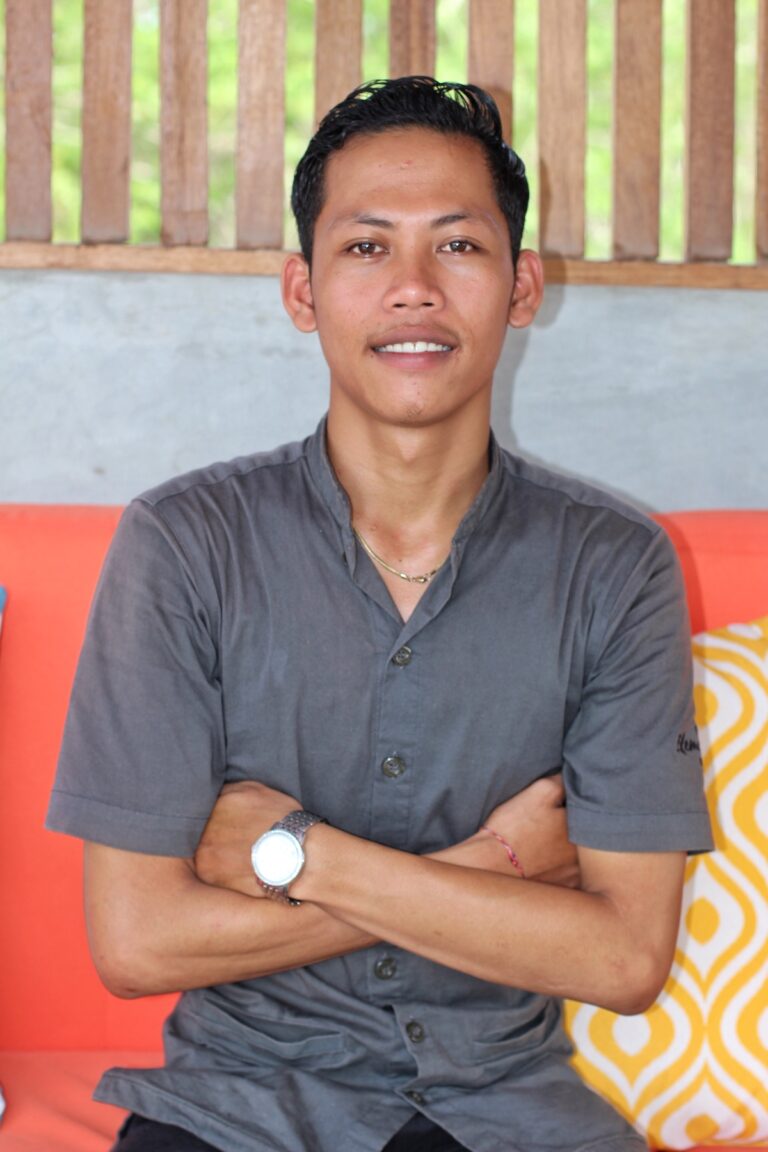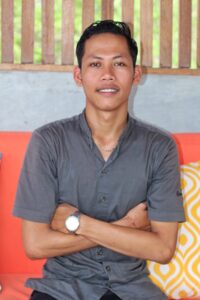 Ketut is part of the housekeeping team and loves playing the football and the guitar. As a matter of fact, he often plays in the traditional Gamelan (Balinese music). He would like to learn a new language so don't hesitate to speak a word or two in your own language when meeting him!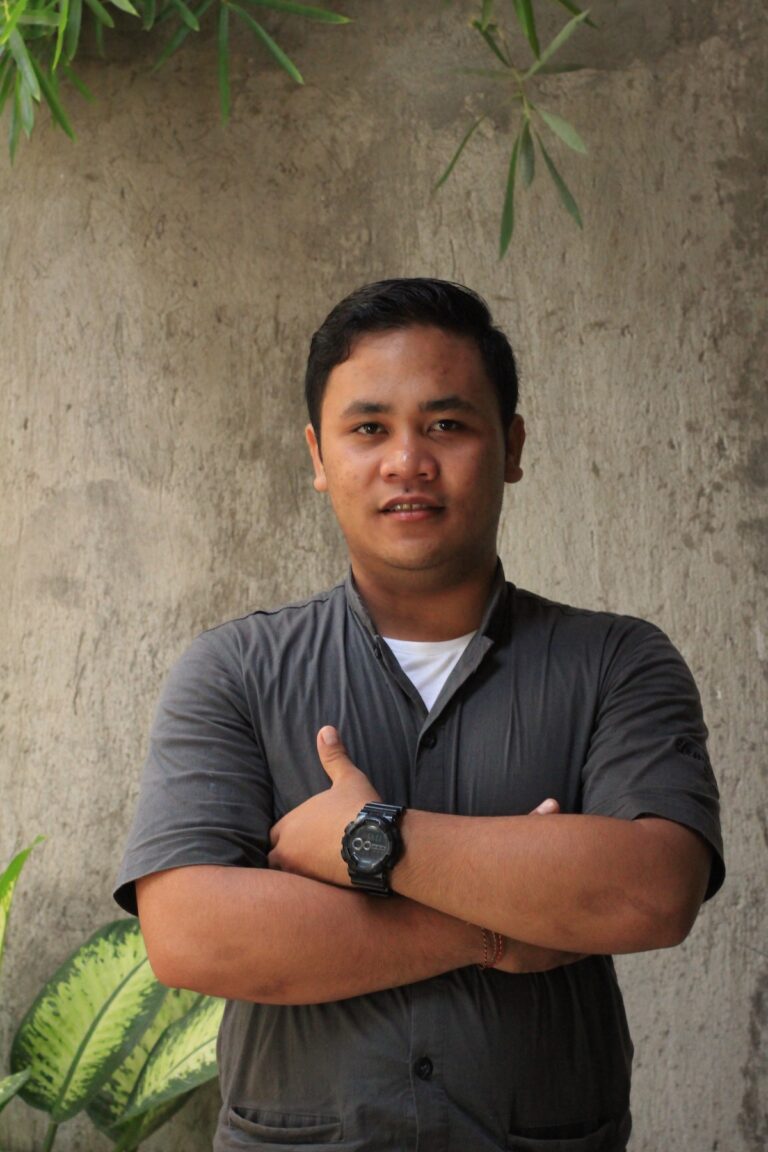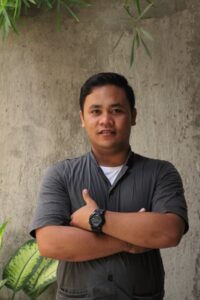 Housekeeper Nara is a big futsal fan. He is a nature lover and very talented gardener. He loves learning basic engineering and is often helping in doing daily maintenance on property!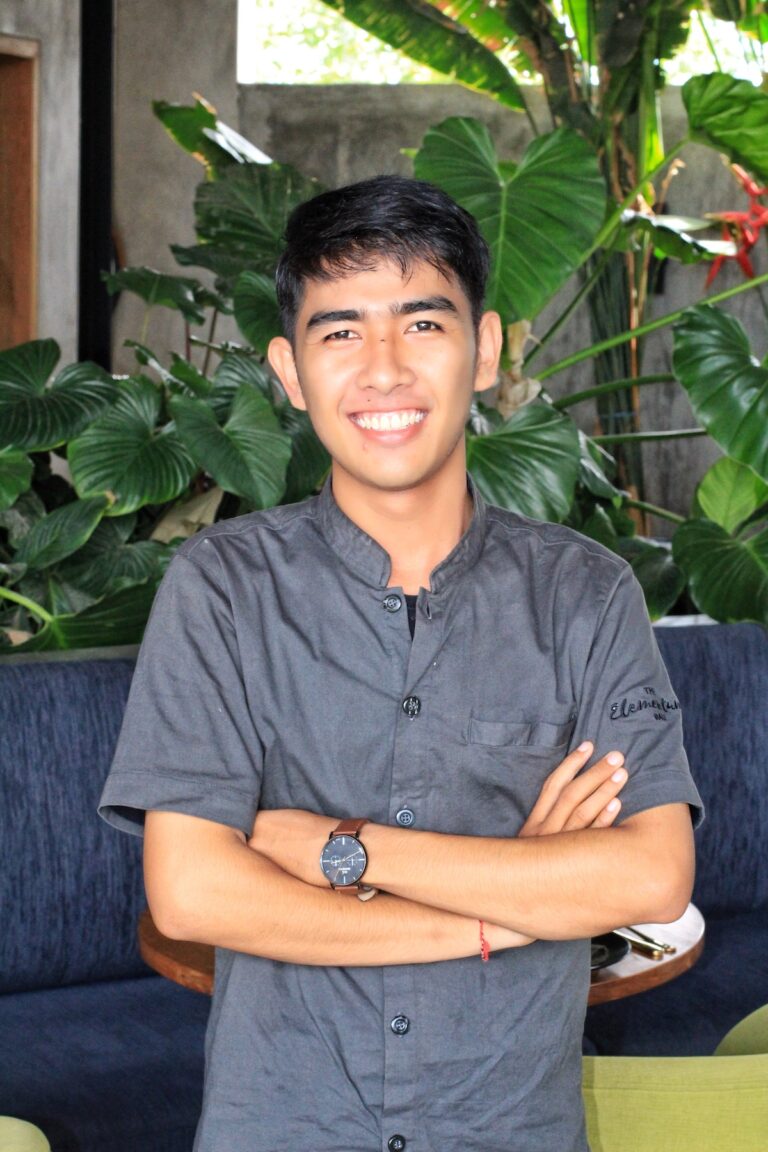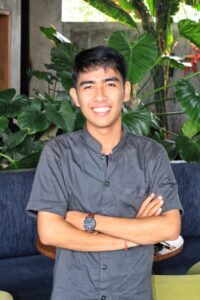 Here is Pande, one of our four service experts! A native from Karangasem, North Bali, Pande loves traveling and is interested in self-development books and courses, most particularly entrepreneurship. Do you want to know something really cool about him? He carves Balinese statues! Pande has been part of our team since the opening of the hotel, so you are surely in good hands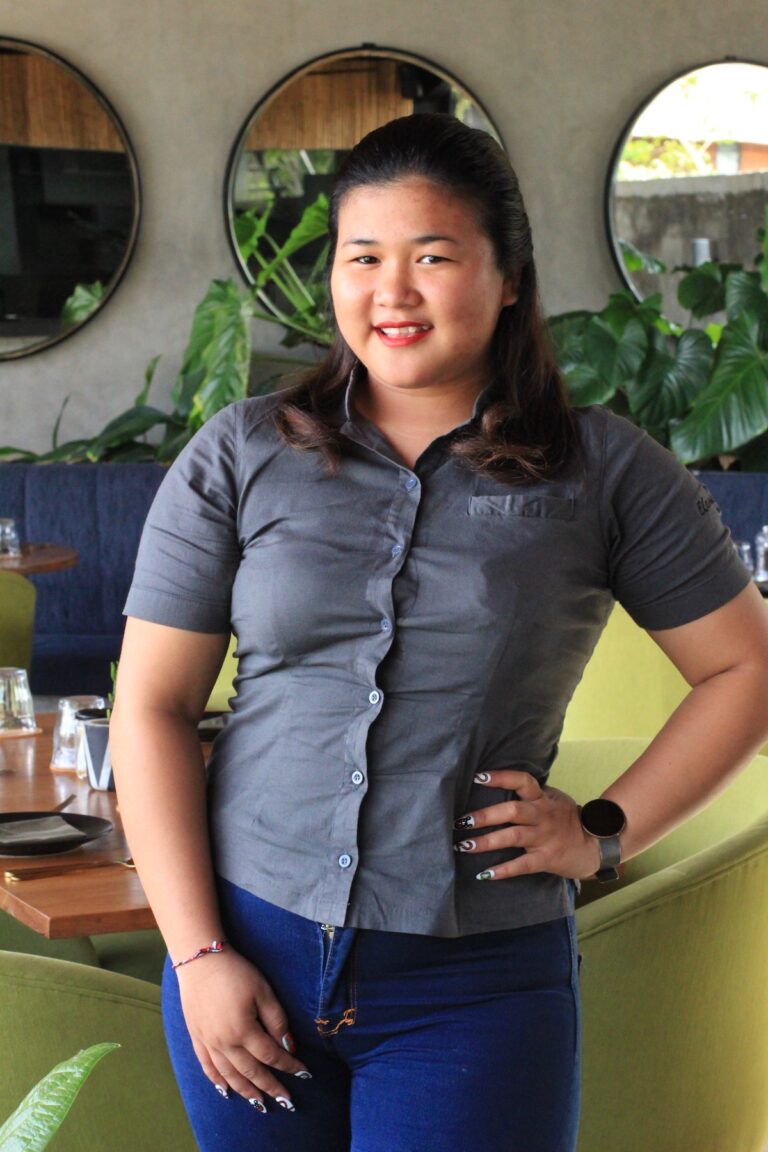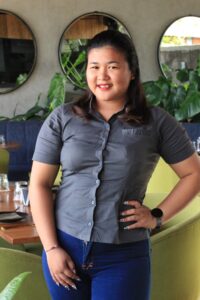 Nails art lover and make up aficunada, Ani has been working at the hotel since its opening. A bubbly woman, Ani is coming from a family of 9 and loves being around children. She is very fond of dominos as well and adores motorcycles and cars. Her objective is to learn more about car engine and mechanic!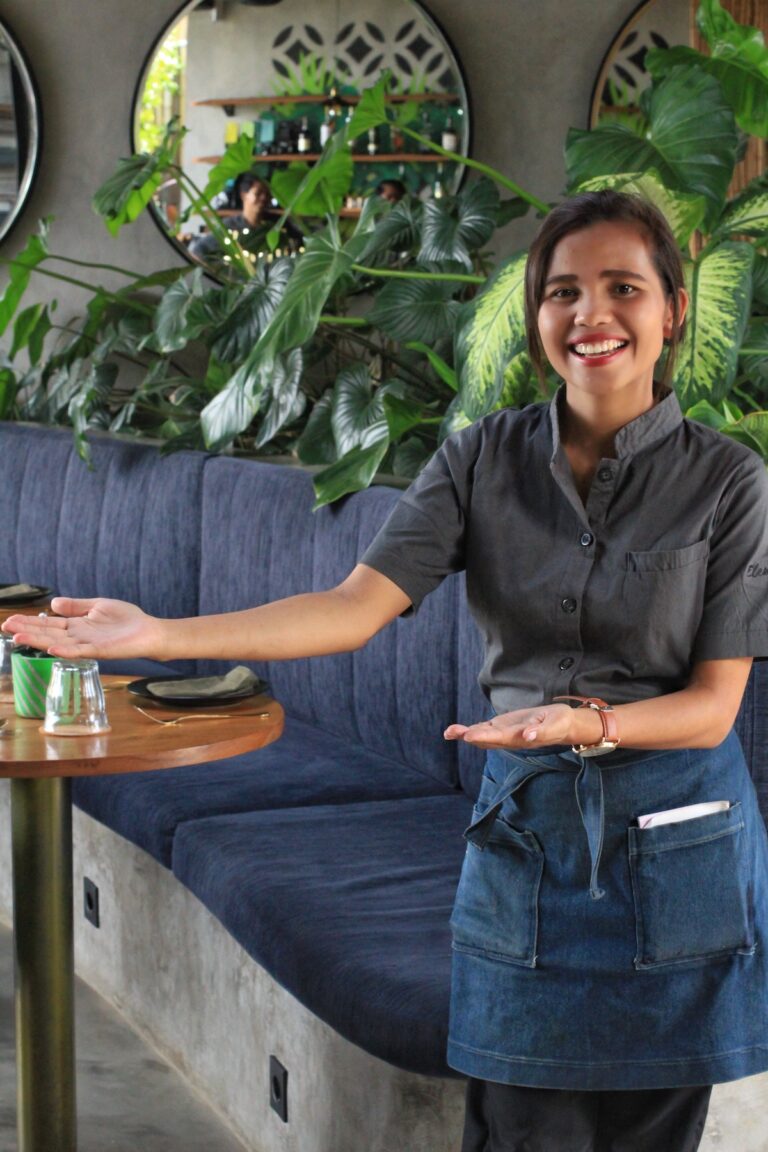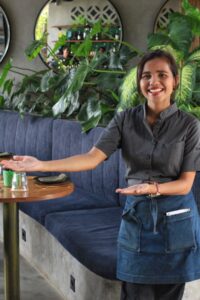 Native from Flores and soon to be mother of two, Katy is part of our service team. Welcoming and always happy to chat with her guests, she is a real food lover. Unlike most of her friends, she enjoys cooking and eating Westerner food. She practises sport regularly and would love to learn one more language.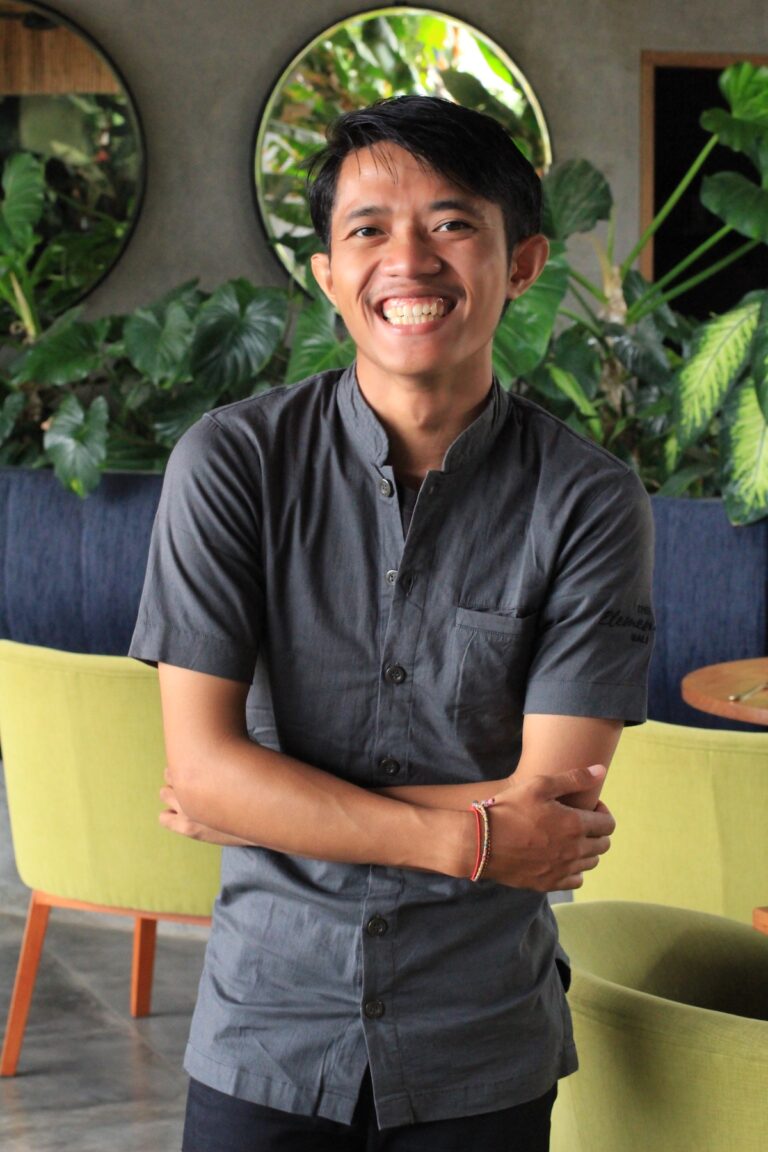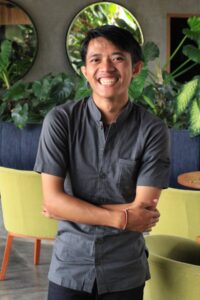 Native from Karangasem, Wira is a service expert. He enjoys playing football and online games. he also loves watching animes and manga! A very friendly and fun individual, Wira is very easy to get along with and loves cracking jokes to make his colleagues laugh. He is always looking forward to learning new skills.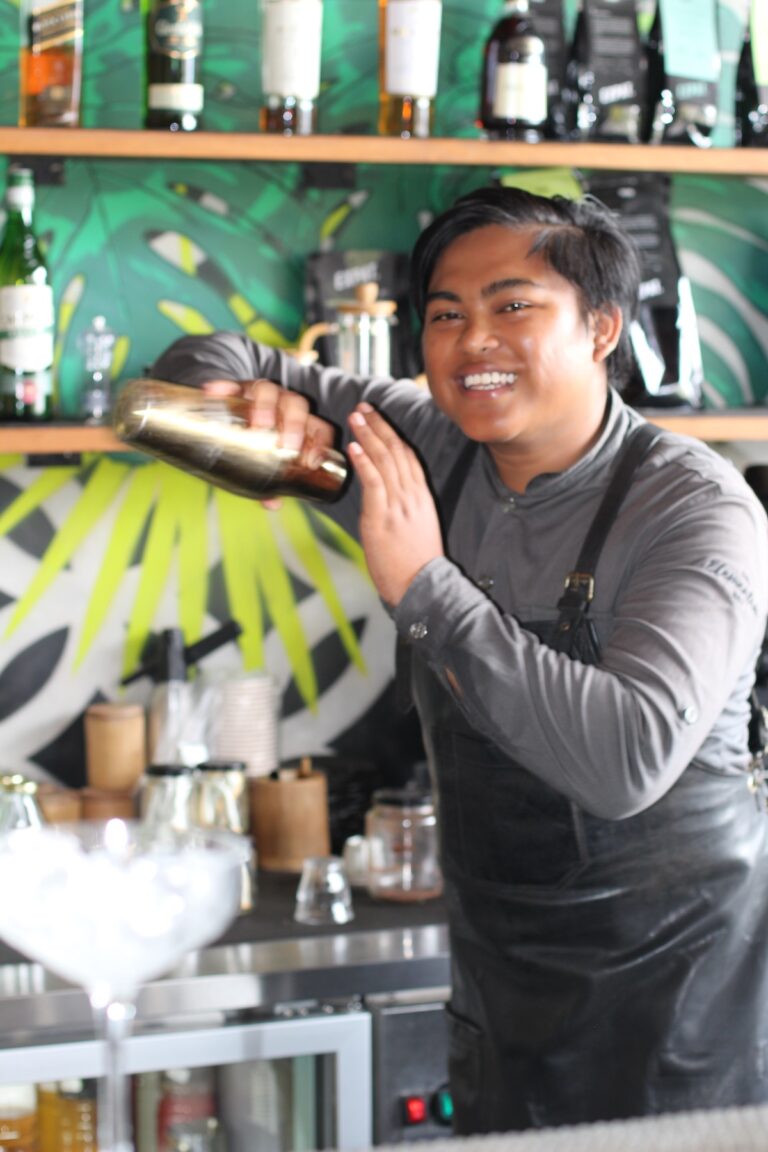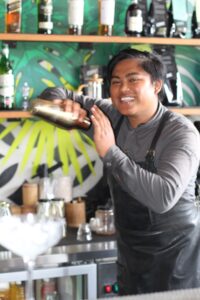 Native from Singaraja and new father of a handsome baby boy, Gusmang has been working with us since the opening of the hotel. A talented bartender, Gusmang loves fishing at the beach during his free time and his raising birds known for their singing skills. A motorbike lover, Gusmang loves learning more about motocycle and cars engines.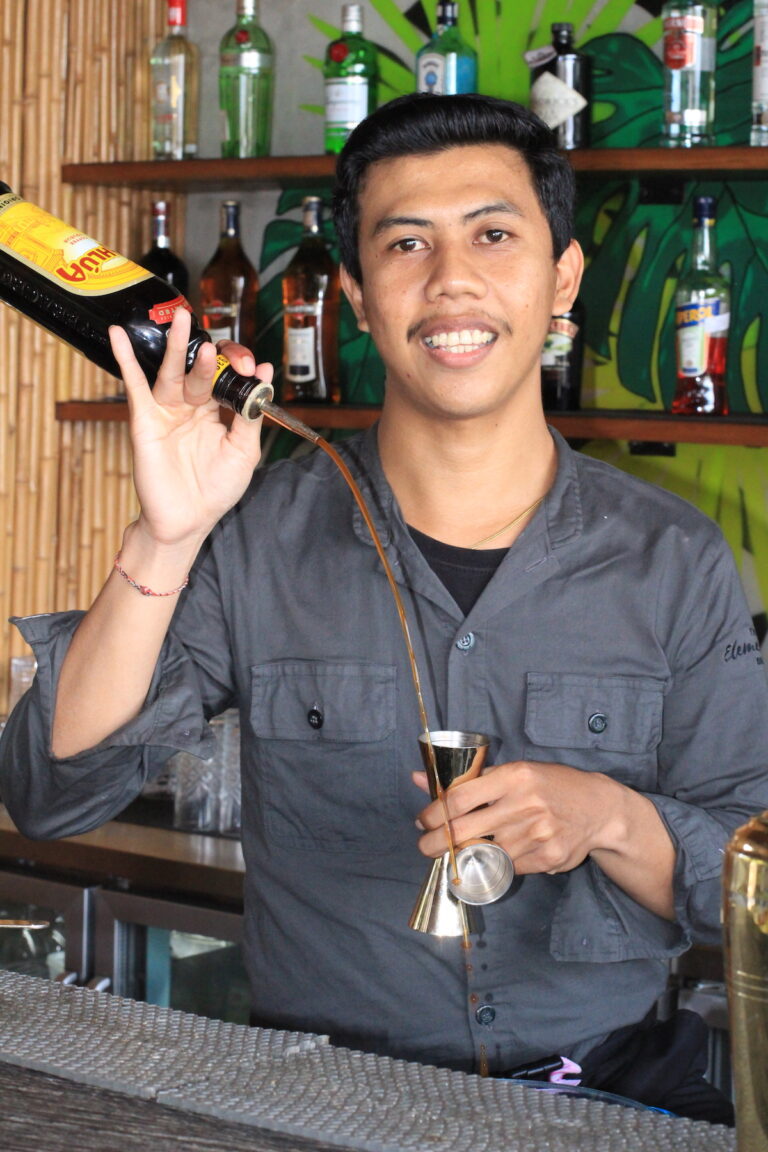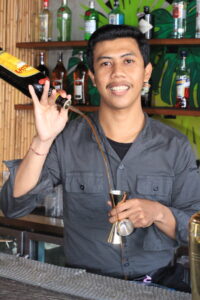 Native from Nusa Penida, bartender Agus loves sharing the best hidden places to visit when you go to the Nusa. A big futsal fan, Agus also loves food! He is always up for a good joke to make his colleagues laugh, he is a very easy going person to be around.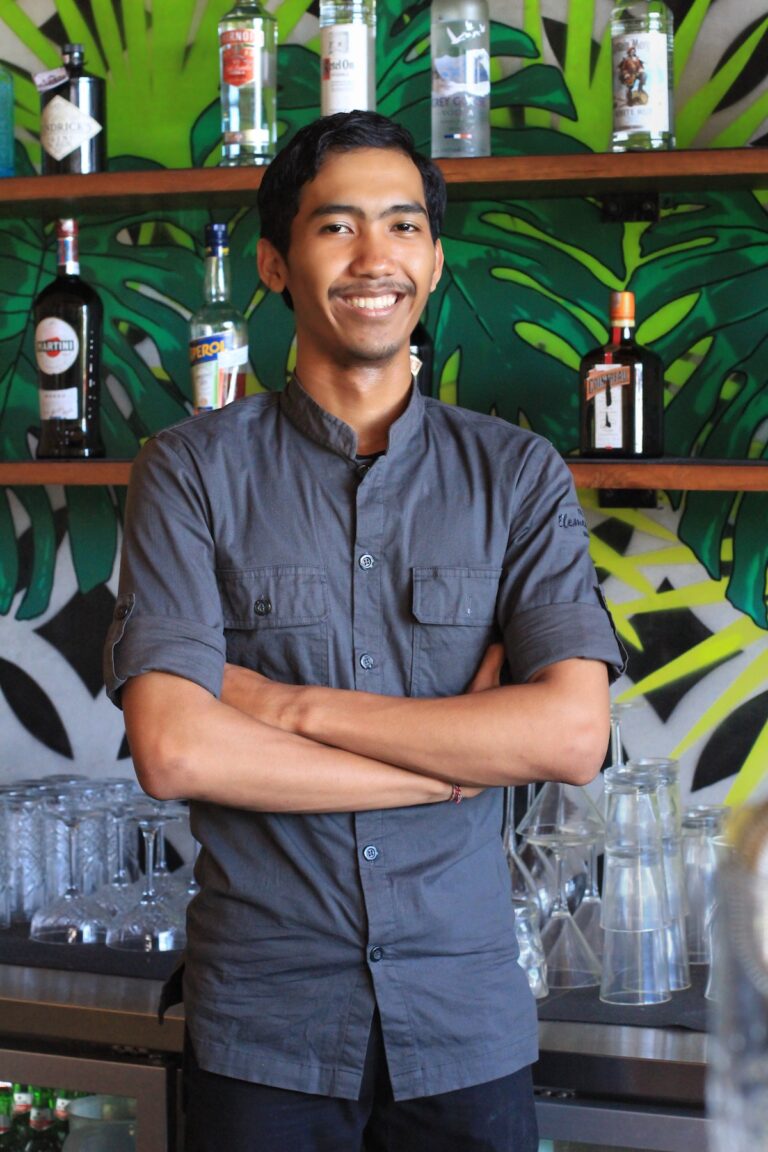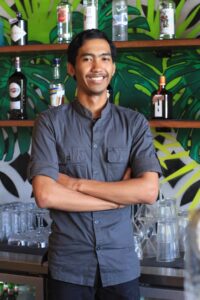 Bartender Hery is another very big futsal fan. Blessed with a great metabolism, Hery loves eating and not putting on weight! A very calm and fun man, Hery loves working with local ingredients and is (not-so) secretly dreaming of learning more about fruit carving.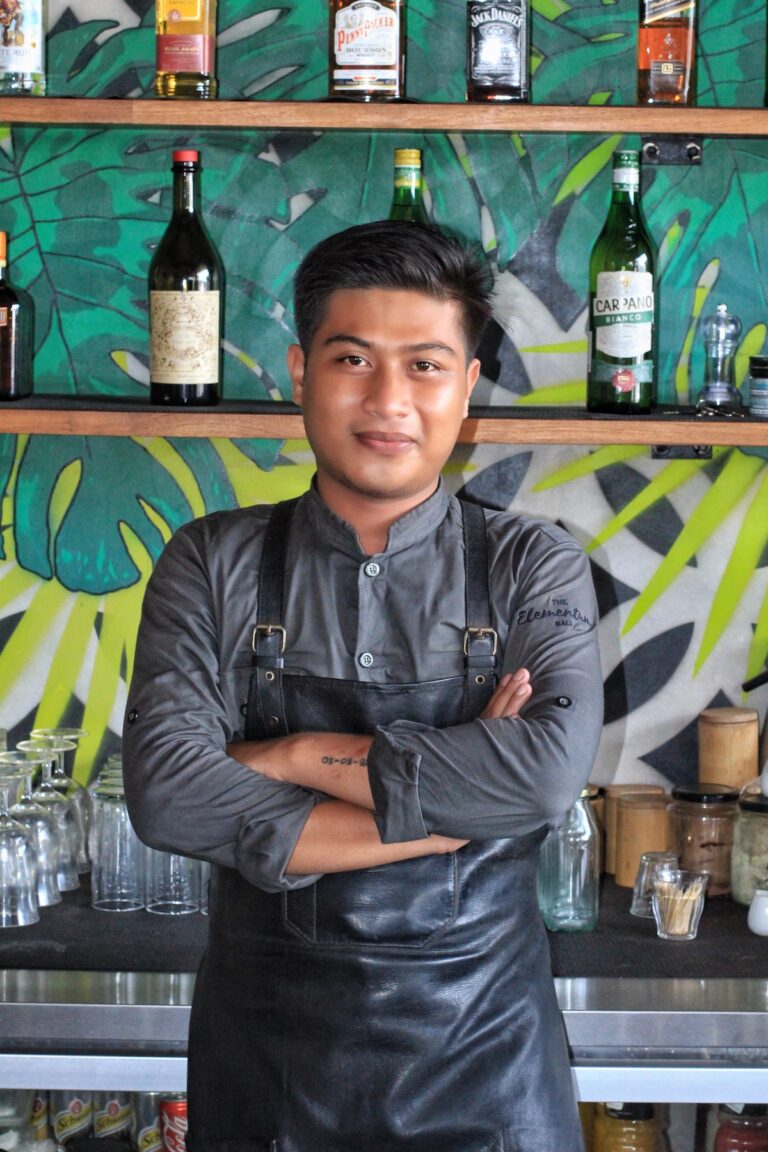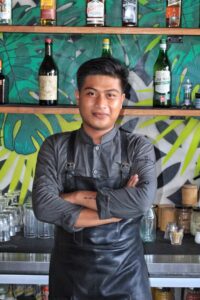 Tara joined the team a few months ago and has been enjoying his time with his colleagues and new friends. He enjoys listening and playing traditional Balinese music during his free time and is a Balinese food lover. He would love to learn more about tattoo art
See more about our team and their wonderful work on our social media Instagram or Facebook
NB: All content and pictures are being shared with the consent of each concerned individual. Individuals who did not want their picture/bio shared are not on this blog post
See more of